Business Mobility From AT&T
Business Mobility Sales: (888) 735-1455
Call now to speak with an AT&T Master Solution Provider about Business Mobility, Mon-Fri, 8am- 5pm EST
If you need a quote for both Business Mobility and Business Landline service, please Click Here to go to the standard Quote Request Form.
To request a quote for Business Mobility services only, please fill out the form below - or Call Our Toll Free Number to speak with an AT&T Master Solution Provider.
Phones & Devices
Choose from a wide array of the best phones and devices in the industry.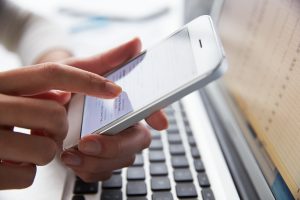 Wireless Plans
Let an AT&T Master Solution Provider assist you in choosing the best fit for your company's wireless and wireless-data plans from AT&T, with options including Business Unlimited and Pooled Minute Plans.
Business Solutions
Voice, data, email, texting, wireless internet and more - an AT&T Master Solution Provider can help your company become a mobile workforce, connecting you to your office and important data when you are on the go.
Business Mobility Quote Request Form
Business Customers - Please submit the form below, and an AT&T Master Solution Provider will email your pricing and quote information within 24 hours.